Guest House " Les Terrasses du Soleil "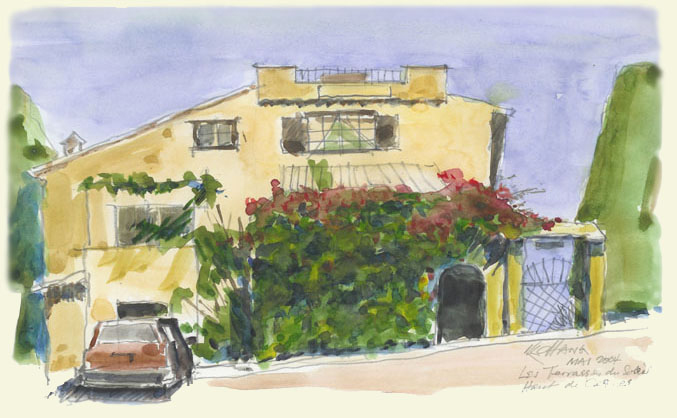 Côte d'Azur - Bourg Médiéval du Haut-de-Cagnes
Place Notre Dame de la Protection - Haut-de-Cagnes - 06800 Cagnes-sur-Mer
Teléphone : 00 33 (0)4 93 73 26 56&nbspcatherine.bouvet@terrassesdusoleil.com
Catherine and Patrick BOUVET have the pleasure to welcome you in their charming villa overlooking Cagnes Sur Mer. This prestigious mansion was once owned by G. and Betty Ulmer, famous couple in the sixties musical years. Just ask Catherine, she will tell you about those famous stars who stayed there, such as Frank Sinatra, Maurice Chevalier, Christina Onassis and others.
All you are looking for is right here : Wonderful rooms with private terraces, suites with view of the sea and South Alpes. Breakfast served in terraces.
Catherine and Patrick will give you a warm welcome and will make your stay at Les Terrasses du Soleil a special one.